Patience has never been one of my strong suits. As such, it's no surprise that as I wait for my son to make his debut into this world, I'm finding it more and more difficult to concentrate on coding. I have a good, solid to-do list set up for Corgi Corral so that I won't forget where I left off, but basically, I'm just ready to have this baby. (Seriously, any time now would be excellent. Today would be great!)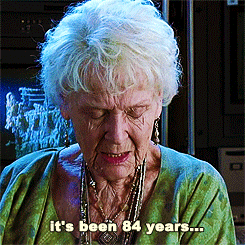 And speaking of waiting: I've been waiting to buy a new MacBook Pro for what feels like a very, very long time (how's that for a segue? lol). I originally assumed that new Skylake MBPs would be announced this month; however, most rumor sites now seem to agree that they won't be unveiled until WWDC in June. Now I'm even hearing rumors that while the 13″ MBP will be ready for release in June, the 15″ might not be available until September. September? I really, really don't want to wait until September.
Honestly, it's made me re-evaluate whether or not a 15″ MacBook Pro is what I even want or need.
The Xcode Problem
One thing we've surely learned from the endless "Mac vs. iPad" debate is that everyone uses (and passionately defends) the tool that works best for them. On a recent episode of the Accidental Tech Podcast, the hosts briefly discussed the possibility of Apple releasing a version of Xcode for the iPad (which seems like a real possibility).
For some reason, their discussion prompted me to search Google for the "best laptop for iOS development." There were a number of question-and-answer threads that went something like this: "Can I use an 11″ MacBook Air for iOS development?" followed by a resounding chorus of "Get a 15″ MacBook Pro. You're going to want more screen space. Get a Mac mini and a large display. Get a Mac Pro."
The iPad Pro has a 12.9″ display. It's certainly possible that Apple could find a clever way to redesign Xcode's interface for the iPad in order to make screen size less of a pain point. But what about the simulator? And instruments? Would they run side-by-side with Xcode somehow? The logistics are baffling to me. But I digress.
The point I'm trying to make is: it seems like some of the folks who imply that they could switch to the iPad full time if only it had Xcode probably aren't currently willing to do their work on a 12″ MacBook (and not just because of the keyboard and speed).
On the other hand, I was able to find one person who loves their 12″ MacBook for development: Rob Rhyne. Back in August, Rob wrote a very interesting post about how he sets up his little MacBook to use Xcode and Photoshop. It's a lot of hoops to jump through (lots of hiding panels and adjusting font sizes), but no more hoops than Federico Viticci has to navigate in order to get work done on his iPad. As I read Rob's post, I got inspired. Maybe I don't need the classic developer workhorse after all.

Spring is in the Air
I want something just a tad bigger than the 12″ MacBook. The rumors of new MacBook Airs intrigue me—especially the possibility of a 15″ Air. Presumably, these new Airs (or whatever they'll be called) will be released before September. Presumably they'll also have retina displays, a decent speed boost, and good battery life. They'll probably be fine for photo editing, code compiling, and playing a few games and they'll be cheaper and lighter than a MacBook Pro to boot.
My philosophy has always been to buy the most powerful laptop I can afford and use it for as long as possible. But times are changing, and maybe I need to refresh my thinking as well. After all, I'm not a professional photographer, designer, videographer, or musician (though I like to dabble in all of those things). I'm not even a professional developer. If I want to run graphics-heavy games, I have a gaming PC for that. I rarely hook up peripherals to my laptop. Really, I honestly can't think of a single reason that I would need a MacBook Pro over a refreshed MacBook Air.
And that's…freeing. If, like me, you've been waiting ages for new MacBook Pros, I'd encourage you to spend some time thinking about what you really want and need. Maybe, like me, you'll come to a different conclusion. :)