It's been six days since I launched Snapthread 1.5, so I thought I'd share how it went in terms of downloads and revenue.
What I did differently
When I first launched Snapthread back in September, I did so with a blog post and a couple of tweets. Unsurprisingly, it did pretty poorly, with only a download or two per day. Right before Thanksgiving I decided to put it on sale for 99 cents which caused a modest bump in downloads for 4-5 days, but nothing spectacular.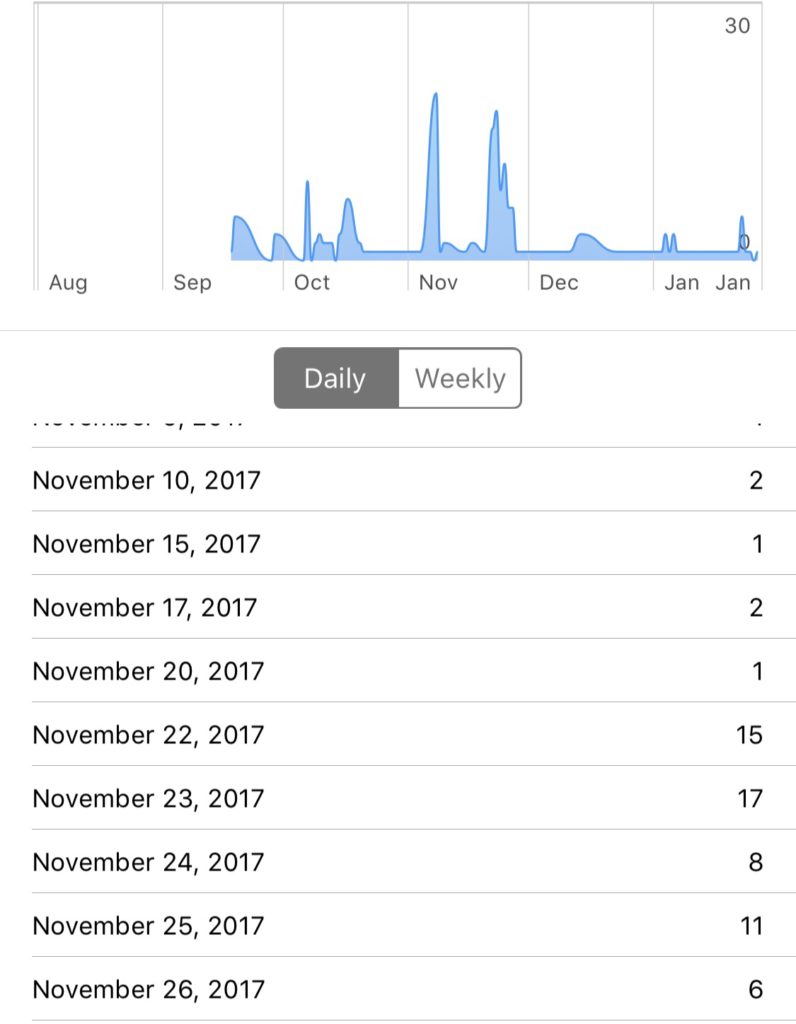 Of course, Snapthread itself wasn't particularly compelling at that point, since it only supported portrait photos and videos.
For version 1.5, I upped my game a little bit. I put together a new website, created new, more professional-looking screenshots, put together a press kit, set up a Search Ads Advanced campaign, tweeted about it, published a blog post, and e-mailed six media contacts. I also submitted the App Store Editorial form.
How it went
On Monday and Tuesday, several of my awesome Twitter acquaintances tweeted about Snapthread (some of whom have > 10,000 followers). On Wednesday, MacStories published a review. I was confused and excited when it continued to climb the charts in the Photo/Video category on Thursday, not realizing that another article had been published on iMore that morning. Snapthread's ranking peaked at #108 before falling rapidly off the chart.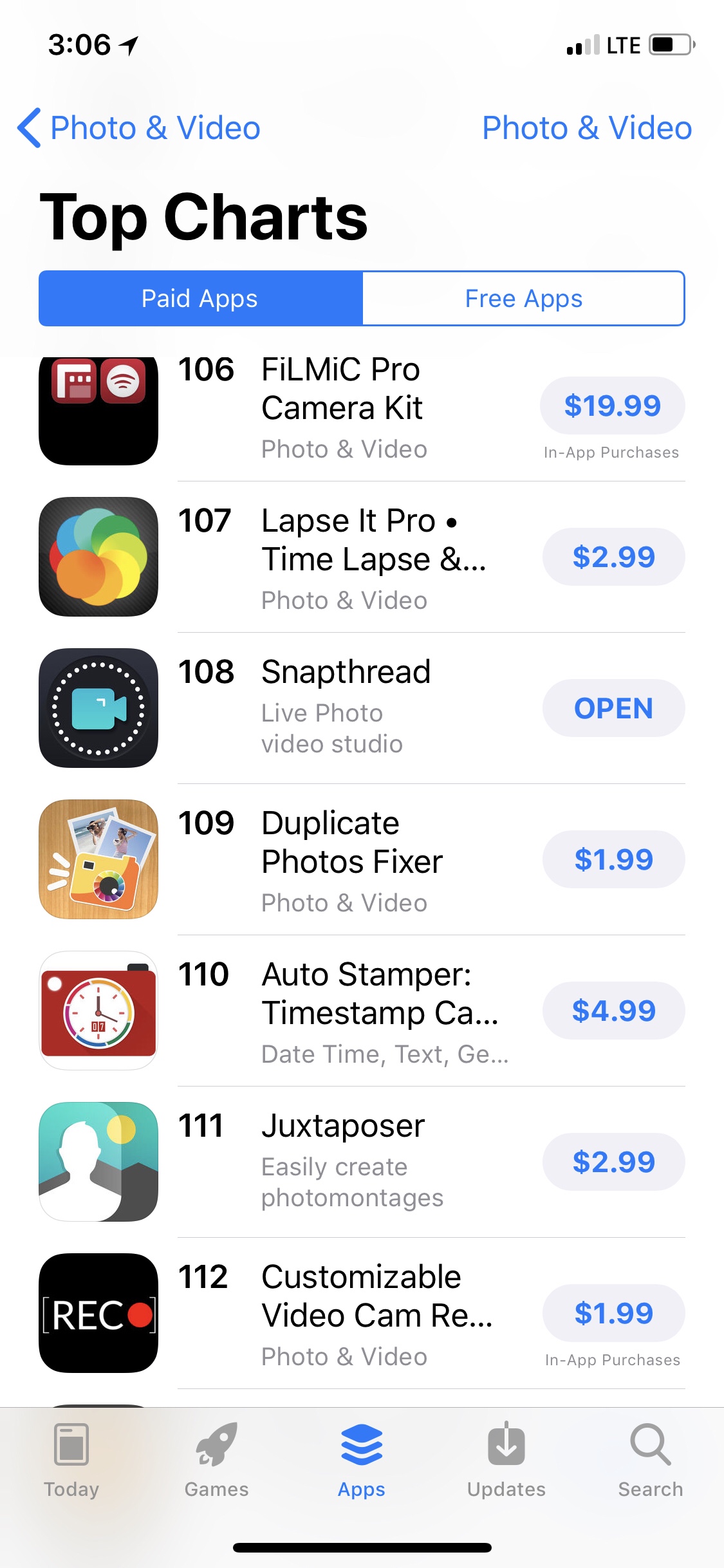 Snapthread was also posted to Product Hunt, but didn't receive enough upvotes to trend.
Honestly, I still feel like a "nobody" in the iOS development world, so getting as much attention as I did for something I created was great fun. But did any of it translate into big downloads and revenue? Not really.
On the day the MacStories article was published, I made about $140. The next day, $103. Yesterday, $36.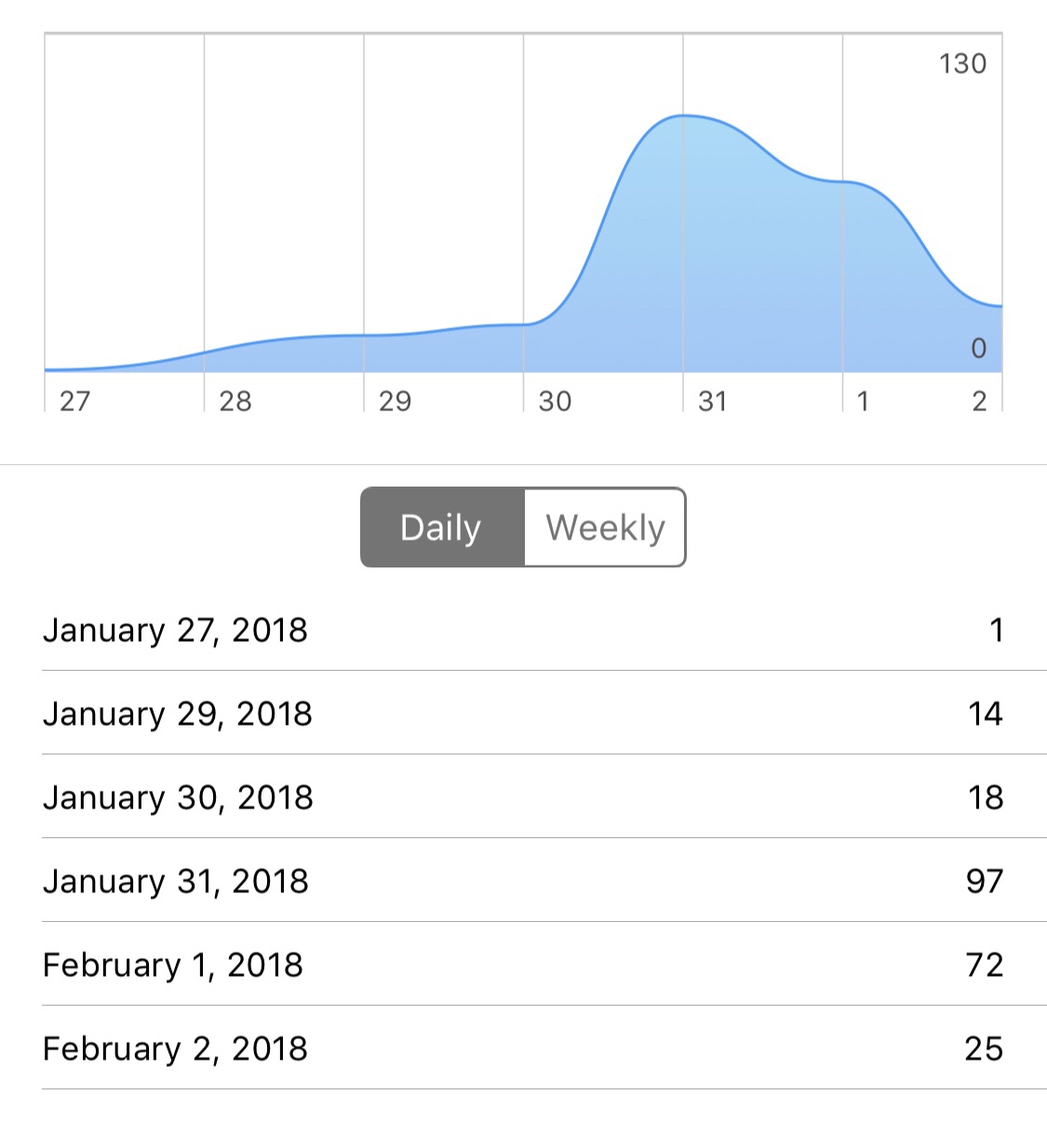 What went wrong?
My gut feeling is that it's just really, really hard to get noticed. Here are a few other guesses:
The app just isn't good enough.
People don't want to spend $2, or it doesn't provide $2 worth of value.
Some folks don't like Live Photos, or don't see any use for them.
I didn't e-mail enough people.
I didn't have any videos showing how the app works.
I also didn't advertise on Facebook or anywhere else because I honestly can't afford it. I threw a few bucks into a Search Ads campaign which has so far resulted in 1,319 impressions, 22 taps and 1 conversion.
What's next?
Next, I keep working to make Snapthread so darn good that it can't be ignored. I chose this life for fun, not profit, so I'm going to keep on having fun and hope that someday I'll make a profit.