Note: LiveRotate has been removed from sale due to the release of iOS 10, which includes the ability to rotate Live Photos. This page will stay up for archival purposes.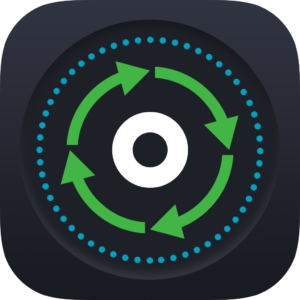 LiveRotate allows you to correct or modify the orientation of your Live Photos while maintaining their "liveliness." Simply select a photo, rotate it 90, 180, or 270 degrees, and save it back to your Photo Library with full movement and sound capabilities.
LiveRotate:
rotates Live Photos in 90-degree increments
saves the newly rotated photo to your Photo Library
retains the metadata of your original photo
When you photograph a subject from above, occasionally the photo may be saved in landscape when you meant it to be portrait (or vice versa). LiveRotate rotates the video portion of your Live Photos along with the still image, so every moment you capture can be enjoyed as you intended.
I got the idea for LiveRotate after taking photographs of my two-month old son, Charlie, only to find that they were taken in the wrong orientation. You can read the full story behind the app here!
You may contact me with questions or feedback via Twitter: @bhansmeyer. Please note, however, that I may not be able to reply to all feedback.